Categories
Categories
Brands
Brands
Blog
Posted by Don Schlesinger on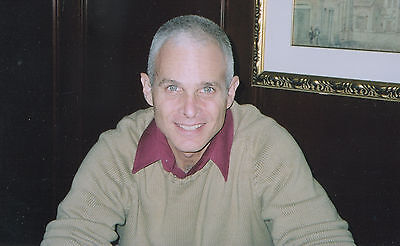 A FEW MORE SATISFIED CUSTOMERS
Comment Wall 2020
Hi Don,

I want thank you for your help with our Ice Maker. From the first call to you and the ease of asking you questions and your knowledge of the units put our minds at ease that we would not need to purchase a new refrigerator. We also could not believe your customer service when you notice the package was in transit longer than it should have been and the amount of times you were in contact with us until the unit arrived.

If anyone I know needs parts for Ice makers I will be sure to direct them your way.

Thank you again for all your help.
Sharon Petrelesse -California
Don
Thank you so much. My freezer is almost full with Ice!!!!!!
Best regards
Reuben
Sent from my iPhone
Don,
The new ice maker is working great! Thanks for the call last night. I apologize for the mix up on my end.
I know where to tell friends and family where to go, if they need ice makers.
-Ryan Sheaffer
Don,
Thanks for helping me select the proper Ice Maker replacement for my Viking side by side refrigerator. Your guidance in selecting the correct part was very much appreciated. I followed the instructions on your website and had the new ice maker installed in less than 10 minutes. The ice maker was pumping out ice in about 4 hours and has been working strong for the past couple of weeks without a problem. You can't imagine how happy my wife was to have it working again. (Happy Wife = Happy Life) I appreciate your dedication to customer service… from shipping to instructional material made this a breeze.

The local cost of the ice maker, module board, labor, and service call was over $300! What a great tool the internet is. If you are curious, want to learn from others and save money (we saved over $200 with Don) then you have come to the right place. I have told others about my success and directed them to your website. Thanks AGAIN!
If the need arises, I will be contacting you whenever I need a replacement.
Best Regards,
Dee Casida
Oklahoma City, OK
Don,
I just wanted to say that it was a pleasure doing business with your company. It is refreshing to have a company that gives advice and personalized information and clear cut directions. Your prices are very fair and your shipping was very quick. I normally do not write comments but you have earned it and if I ever need ice maker parts I will definitely use you again.
Tim Pearsall
Don,
I got the circuit boards today and followed your instructions. Ice maker cycled in 4 minutes. I now have the solid red light when flapper closed and beam not blocked. Old boards gave the 2 blink off 2 blink with flapper in either position.
While waiting for the parts to arrive I had previously primed with water per your explanation on your easy to follow web site so I now have 8 new cubes.
You are definitely on my "go to" list from now on.
Thanks,
Joe Hellner
Don,

Probably the the best trouble shooting guide I have ever read, incredibly thorough and wonderfully written.

Any way, had a leak on the floor of my kitchen, pulled the fridge MAYTAG MBF2258HES out and saw water welling up on top of the water valve at the nexus of the top of the housing and where a blue plastic button meet. Had been bitter cold and attribute it to possible freezing. Found your site after I ordered the part, or I surely would have ordered from you.

Again, I am grateful for your having taken the time to offer such a great service. Please accept my corrections with the warmth and appreciation they were intended.


Appreciatively,

Steve
Hi Don,
Great news--as of tonight we have ice. I followed your directions installing the new ice maker and sure enough it started pumping out cubes in just a few hours.
I wanted to thank you for all of your help and the time you spent walking me through the installation as well as sending the 2nd ice maker. I will be sure to recommend you and your site to all of my friends and family if the need for new ice makers arrive as it was great to find someone who stands behind their products and understands how excellent customer service really pays.
Thanks again for your time. Please let me know if you want the defective ice maker back.
Regards,
Jeff Misthal
Hello Don-
Thanks for the new wiring harness as well.
I installed the new ice maker and valve today and they are working great. The install instructions you provided were great. We have ice!
I couldn't remember how old the original ice maker was until I looked at the back of the refrigerator and it was from 2002! The coating on the tray was completely gone at the front which is where it had been leaking from. It also would not turn off anymore. I definitely got my money out of it as we use a lot of ice at my house with 6 people.
Thanks again for your great customer service and quick shipping.
Regards,
Steve Hufford
Hello Again Don,
Well…you just lost a sale! Did everything in your article. The ice maker was cycling just fine after putting in 6 oz of water for 3 cycles, so I figured I'll try the hair dryer thing (thinking it would be a waste of time!). I emptied the freezer side and turned it off. Hit it with the hair dryer for 4 minutes and left the door open for an hour. Put in another 6 oz of water, turned freezer back on and lo and behold, we've got ice! Would have never thought that the inlet line would freeze up. I now realize I have to be more diligent with changing the water line filter.
Well, all kidding aside, I sincerely appreciate your rapid response to my phone call and email and subsequently your attached PDF. When the ice maker does fail, (which it may be reaching the end of its expected life since we've had the refrigerator for 7 years now), I know where I will go for the replacement.
Again Don, thank you very much for your help!
Roy Tuller
Dear Don

I realized that it had slipped my mind to send you a thank you note. The ice maker works perfectly.
Your service was super efficient and we really appreciate your prompt replies to all the questions.

Your fully satisfied customer from Dubai!

Nahid Zarei
Don,
I am a airplane pilot (recreational). Harkening back to the movie "Top Gun", my fellow pilots gave me the handle "Ice Man". Unlike the movie character, this name was not given to me due to my cold, calculated, and precise aircraft maneuvers. But rather, it is bestowed upon me because of my ability to never run out of ice, and, it is always expected of me to supply ice at all parties. I set-up an old Amana fridg in my basement with a freezer-top fully gutted and dedicated to making ice into a large plastic bin.
When my old ice maker gave-up and several attempts to fix it failed (pretty sure the tray warmer quit working), I thought I was destined to loose my cool nickname. But then, I found your website, matched part numbers, and ordered a new ice maker for the old fridg. Well ... I am still holding my title, "Ice Man", because my maker is back in business.
Just wanted to let you know,
Many Thanks,
Rob Donato, owner/oper
Bermudian Valley Airport
East Berlin, PA 17316
Hey Don,
I ordered my icemaker and water inlet valve from you late Wed afternoon, Sep 10. It was delivered on Fri, Sep 12. I followed your instructions for installing and had no problems. Took about 30 minutes. I've been making ice ever since and is working fine. Thank you for quick delivery and great instructions!
Guy Currin
Don:
I just wanted to say thank you for your help in getting me a replacement icemaker for my 26 year old Whirlpool refrigerator. This was back on July 8th and I had just had surgery 6 days earlier on my leg to repair my broken tibia and fibula, and was in some discomfort. You walked me through the process of finding the part number and letting me know that it was no longer available, but you had a replacement. It took several emails and phone calls, but you patiently helped me. I received the ice maker on Friday, 7-11-14, and 6 hours later I had ice. I just wanted to thank you for working with me and solving my problem.
Thank, You
Landie Fowler
Don,
Thank you for your excellent support. I appreciate the help in the diagnosis and everything went fine during the installation. As a result, I purchased the icemaker from you as your support has tremendous value even though I might have been able to buy it for a few dollars less.
I would be happy to recommend you in any way I can.
Thanks again,
Peter Blum
Don,
Thanks for your help. I installed the unit last night and it is on its way to filling the bin.
BTW, your website is the only place I have read about giving the printed circuit board 4 minutes to link with the new icemaker. I appreciate the tip.
Again, all went smoothly. Thanks.
Rick Anderson
Don
Thanks so much for the great service. I received the ice maker replacement in 2 days and it took me 5 minutes to install it. As your directions said we waited 4 minutes and like magic we could hear the water filling. An hour later we had new ice. Works like promised. Good luck and thanks again. Ice after 2 years.
John

Sent from my iPad
Comment Wall 2014

I have a 106.53602202 Kenmore with an ice maker that stopped working after a piece of ice was caught in the water hopper and caused all of the new water to flood out of the freezer onto my floor. I had turned the unit to the off position while I cleaned up the mess and when I turned it back on it did not work... I called in the Sears service tech and he worked on it for an hour and a half without success. He recommended that I order a whole new unit for $189.00. I said I would think about it. I read your troubleshooting guide and tried the prime it trick and it now works like a charm. 1st load just ejected and then it filled with water for the second load. I am very happy! Thanks Ice Maker.. Neil Johnston Regina, Saskatchewan. Canada
Hi Don , Sorry I didn't contact you earlier but I installed the ice maker and immediately left town . Now I'm back home and it's GREAT to have a bin full of ice . The install was as easy as you described and dealing with you was a pleasure . I'd like to wish you and yours a very Happy Holidays! Thanks , Charles Vollmer Lampe, Mo.
Dear just-ice-makers, Don, I want to Thank You for the most incredible experience. Your attitude, your service, your follow up, your product, your price, your shipment, all were just GREAT. Thanks you for re-insuring my faith in being able to completely trust a person. You are few and far between and I have already spread your story and will continue to do so. Thanks again for all that you have done. Oh, yes, the ice maker is working great. -Don in Va. - usetomerch65
Don, Thank you so much for the terrific and speedy service. I am currently being serenaded by the beautiful sound of ice cubes hitting the bin and water refilling the ice maker! After filling the tray manually as instructed, the ice maker has cycled through on it's own twice, So everything looks great! It's a pleasure doing business with you and I will gladly recommend you to others. Sincerely, -Bob MacGregor
Dear just-ice-makers, Don, It was a pleasure speaking with you on the telephone regarding my broken ice maker. I certainly can understand why so many people leave outstanding comments about you and your customer service. Received the new ice maker had it installed in just a couple of minutes and it quickly began making ice. Thanks for all the help. Regards, -Russell Lakewood, CA
Hi Don. I am writing this in addition to the most positive feedback I left on EBAY because 80 characters and 5 stars just don't say enough! I am not one to say much when I leave feedback except for the occasional comment about the speed or accuracy of the goods received. However, I want you and everyone else who may be trying to decide who to buy from to know that your customer service is off the chart! Thank you for your desire and willingness to do whatever it takes to insure every customer is 100% satisfied. Many sellers provide decent merchandise, but it is indeed rare to find one who is willing to help long after the money has been exchanged. THANK YOU SO MUCH! Scott
Mr.Schlesinger, I had complete success in the installation, and I have been enjoying automatic ice production for the past 5 days. Thank you. I would not not have attempted this project without the instructions you provided "up front" before purchase. When looking at the installed unit it was not clear that the electrical and water connections were so easily disconnected and reconnected. So when you explained that it could be done and the other e-mails you posted confirmed that it had been done, I decided to give it a go. Again, thanks for your help.Best regards, Charles Thorsen
Dear just-ice-makers, Hi Don, You sent my Ice Maker on May 1,2008 and I received it on May 3,2008. I installed it the day after receiving it. Thanks for the instructions, and like you said it would be easy to install. I would have gotten back to you sooner but I wanted to make sure that the ice maker worked properly. My wife said that your ice maker operates better than the one that came with the refrigerator and she and I are very pleased with the results. I could have bought the Ice Maker for a few pennies less Don, but you were the only one who sounded like he knew what he was talking about and followed up with emails!!!!! Thanks again!!! Best regards, - Robert J. Fern P.S. I left you positive feedback! - fernrjf
Don, Thank you so much. I left feedback on eBay, of course positive. If every eBay seller provided the high level of customer support as you, stores everywhere would be closing for lack of business. My ice maker installed easily and works perfect. Thanks again for the outstanding experience. - Jeff
Don, You are the man! Your idea to try and reset the circuit boards worked!!! I went ahead and unplugged the refrigerator for a minute, and then plugged it back in. This did seem to reset everything because we have been making ice all afternoon. Thank you for all your money saving suggestions and help. -Mark Matthews
Hi Don, My husband did get the ice maker installed and it works wonderfully. The directions were very clear. Thanks for a great product. If we know anyone in need of a product you sell, we'll be sure to refer you. - Dianne
Mr. Schlesinger Sorry it took so long to get back to you. The Ice Maker worked perfectly as you stated it would. I took the old ice maker apart and found the motor was the problem. Thanks so much for your help in resolving this problem. You saved our family money and helped me maintain my status level in my family. (Dad can fix anything) - David Morgan :)
Don, Thank you the the new ice maker. Received it Saturday. I was able to install it and prime it. Everything worked perfectly. The instruction sheet you sent with the ice maker was perfect. - Brent
Don, You are the ice maker wizard. We have lots of cubes. It was fairly late last night when I checked the progress, so I didn't want to call you and possibly wake you up. Thanks for all your help. - Ken
Hi Don. The ice maker is working very well, it works better now, than when it was new. Every 2 hours it produces a batch of ice. Thanks again for your help. -Keith.
Hi Don, I installed the ice maker today and it's working great! Thanks for all the help and I'll leave positive feedback for you. Thanks again, -Paul
HI Don, I got the boards this morning intact!, And so far all looks good. My first indication is the LED lights up now and blinks when you open the door and stays constant when you close the TX cover.. Hopefully I can shut down my Ice making factory now! Thanks, - Mike
Hi Don,
I would like express by complete satisfaction with your customer service. I have experienced many claims from others but you do deliver what you promise and more. Your focus on technical completeness, quality and to work with exceptions has really impressed me. I am very appreciative of you shipping the ice maker and the other recommended parts to me in Australia. To other buyers I thoroughly recommend that they use your competent and efficient services.
- Hank, Melbourne, Victoria, Australia
Hi Don, I received the package about 5 days after the you shipped...not bad! Installation of icemaker, solenoid and sensor into my Kitchenaid fridge went flawlessly and was done in under an hour. Cubes fully filled the hopper by the next morning. Just wanted to thank-you for your personalized help and top-notch attention to customer service. FYI for you and those looking to do business with you from Canada...the delivered cost of all the parts from Whirlpool Canada would have been in the $500.00CDN range. The totals from you including shipping and the taxes came out to be the equivalent of just under $300.00 in Canadian funds. any way you do the math, I saved a ton!! Take care, Sam Rallis Barrie, Ontario, Canada
Hi, I had A problem with my ice maker,and thanks to Don and his staff and a simple phone call my problem was solved.I am very pleased because this organization made it possible for me to do the repair and save a lot of money.I would not hesitate to recommend them to anyone who has a problem.The parts are finest quality.When I described my problem they responded with sound advice I followed the advice and now I have ice.if you want 5 star service don't hesitate to do business with this company. Thank You, John Depaola Flemington,NJ
To all those with troubled ice makers: I would like to express my gratitude to Don and Just Ice Makers. I have dealt with a lot of companies and fly by night scams thru the years. Very rarely have I run across a Person or Company with the Honesty, Integrity and Reliability provided by Just Ice Makers. After calling a appliance repair service out, a $60.00 service call to tell me my Ice maker was broken, also needed a service panel, not in stock and needed to be ordered. Parts should be in less than a week and be a little more than $300.00. After the Tech left I took a shot in the dark and found Just Ice Makers. After my conversations with Don I felt I could do this with his easy step-by-step instructions provided and parts were here in a couple days at less than 1/2 of what I was going to be charged from the repair service. Parts were here and I had it installed in about 20 minutes and never had even attempted this before. I have no reservations whatsoever on recommending Just Ice Makers to my friends,family and whoever could benefit from Don and his professional experience. Please feel free to contact me if you should have any hesitations @ beagled@bellsouth.net If Don could walk me through it..anyone can do it. Thanks again Don and I do hope we can do business in the future. - Dewey Beagle
Don, Thank you for all of your help with my ice maker issues. I received the ice maker today and with your great instructions I had it and the control boards installed quickly and ice in the bin is a very short amount of time. Your quick communications and your fast service along with the great instruction made this project go perfectly. Thank you again. Sean Mullin
Dear Don, I got my instructs within an hour of talking to you and my parts 48 hours later. The installation was a breeze. I had ice in 2 hours. Thank you for everything you are a man of your word. I am sorry not to leave this on the E bay site but I could not find a way to do it since I paid with credit card Sincerely, Tony Smith
Hi Don
Well received the Ice Maker Friday installed it Friday night and it is making ice. I will send the broken one out today, I want to thank you for the hard work on making this rite I'm in the customer service business as well and there is not to many of us left that take care of our customers, I salute you sir keep it up and i will send positive feed back. Thank You Stephen Porter
Dear icemakerrepairservice,
Hi. I just wanted to thank you for the additional information that you provide to all of us in the Ebay community. Your trouble shooting suggestions saved me from having to buy a new ice maker. The water inlet was clogged and the ice maker was fine. If it wasn't for your advice I wouldn't have known how to check it. Thank you so much! Cara
- arking9519
Don , I received, installed and all is back to normal!Thanks for great service and value. I will be ordering an ice maker for a friend as soon as I know the refrigerator model. Thanks again, Steve,
Hello Don,
The ice maker is producing cubes…….so the solenoid and ice maker install went well (whew!).
I really appreciate your very positive and strong focus on customer service. I will definitely send friends to your website when they have an issue.
Have a great weekend,
Jeff
Don, I wanted to thank you for your help in ensuring we ordered the correct parts. Everything was just as described and right on time. Directions were easy to follow and the installation of all three components went smoothly. Works like a charm. Again thank you for everything. Sincerely, Dennis
Hi Don,
The install was painless and we have been making ice since Saturday. The unit arrived right on time. Thanks for the awesome support and follow through! -Mike
Sent from my iPhone
Dear Don, Thank goodness for business owners such as yourself who look out for the customer. We received our ice maker yesterday afternoon and had it installed in a short amount of time. Your instructions were easy to understand and we are now turning out ice in style! We certainly know who we will recommend and where we will go if we ever have repair concerns again. Thank you, thank you, thank you! Sincerely, Katharyn Blades, Alberta Canada
Hi Don
Just wanted to let you know that the ice maker is working! We had ice in about two hours!
Thanks again for all your help.
Cindy & Carl
Don, I can't thank you enough for your professionalism from start to finish. I'm still shocked how quickly that thing got here. I installed it this morning and it seems to be working as it should. It has made a few loads. I did have to prime it since it did not pull water right after the install, but I poured water in, took my son to Walmart and the grocery store and once we got back we had ice. Thank goodness. I was tired of dragging bags home from the store. Thanks again for the great service. avabee3504 Dave Rickelton
Hi Don; Just wanted to drop you a note if thanks!! Your expertise in ice makers is truly amazing!I installed the new ice maker per your perfect, easy to follow directions and we once again have "ice"!!Again, thanks for your help! I will pass along your info to anyone who also needs help with their ice makers!!
Hi Don, Joe here from just outside of the Philadelphia area. ( ANIA215 ) I wish to take this time to say YOU ARE THE MAN!!!!, I rec'd my unit the other day and installed it within minutes, even after working a 12 hour day, it was a real simplified process and your Instructions are impeccable, clear to understand. When I was shopping for a new unit, your listing is what caught my eye, ALL THOSE GREAT, NOTHING BUT GOOD FEEDBACKS had me sold with you immediately. It's Great living in this Country, and to know that there's still Honest good down to earth people like yourself willing to help others is FABULOUS. I'm a very happy Customer and am happy that you fully understand that in order to be a successful Business man, Customer satisfaction is number one, treat a Customer like a Customer wants to be treated, and you'll have the Customer for life and receive many good recommendations from those Customers. So I say, Thanks again, up and running, and loving it. Best Regards to you my Friend. Joe
Dear just-ice-makers,
Don-- I just want to thank you for your devotion to your customers. I have never had an ebay experience like you provided. Your customer service far exceeded what I expected and I only wish more companies treated their customers as well as you. From the beginning, you diagnosed the problem and then explained verbally and through email the exact procedure of installation-- which might I add, saved me AT LEAST $200.00 in parts alone, not including a service call and labor charges. I will save you in my favorites and recommend you to anyone with a similar problem. Thank you once again and God bless you! - rene5373
Don, Your eBay feedback shows that you go the extra mile for your customers, and I now see that firsthand. I will gladly pay for the wire harness and shipping. Thank you again for your help. Regards, Barry.
Dear just-ice-makers, Thank you for your five star service. I own a small automotive repair shop and I have just received from you the quality of service that I strive to give to my customers. Your listing was very informative and easy to understand. Your prices were reasonable and your shipping was lightning fast. I've got ice and you've got a customer. I almost hope that this ice maker fails prematurely just so I can do business with you again. Thank you very much for an immaculate ice making experience, Michael and Regina Bacon, Monroe, Georgia.- reggieleig
Hi Donald, this is Jason from Arizona. Your diagnostics of my ice maker was right on. The fix was just installing a new valve pump. Your item arrived and you talked me through what to do so when I got the product I installed it with no hitches. I was SOO happy to hear ice drop again into my ice maker. Thank you so much, you saved me a lot of money and it was not hard to do it myself at all. I felt so awesome knowing I fixed this myself and saved money but do know I could not have done it without talking to you. Thank you SOO much and I will always deal through you if anything ever happens again. Sincerely -Jason
Hi Don, Sorry it took me so long to leave feedback. I left positive feedback, of course. Unfortunately they only allow a choice of 5 Stars. I would have given you at least 12 stars. I wish more eBay sellers were as easy to deal with, and get a hold of!!! I was afraid after money was received, that the customer service was going to end. Well, was I wrong! Not only did you call me back during the install, you stayed on the line the whole time. I wish my car mechanic would do that, I'd save thousands. It's rare to find someone to go above and beyond the call of duty, it even more rare to find someone to do that after the money is in hand. And for that i thank you. Everything is working 100%, the crashing of the ice into the bin was like a new years eve count down. I just wanted to celebrate (good times) I wish you all the best.You are truly a good man. It was a pleasure doing business with you. I almost want to say, i can't wait to do business again!!!Thank you for all of your assistance, patience & understanding. Sava Dee Toronto, Ont. Canada
Dear just-ice-makers, Don, Thanks so much for the ice maker. We have a full tray of ice and it is working great and I felt great being able to install it on my own and your instructions allowed me to do that. You were so helpful and you are in my opinion the best and only person that anyone should buy their replacement ice maker from. So thanks so much. Mac - macunr
- Don, When my ice maker went out, I would have never imagined that I would replace it myself. The only reason I went on Ebay was to price a replacement ice maker so that I would get an idea how much a local contractor might fleece me for the repair/replacement charges. When I read the overwhelmingly positive comments on your site, and everyone's confirmation (especially from you) that do-it-yourself replacement is not difficult to do, it gave me a confidence that I would not have to hire someone to do this for me. I am a 50 year old female; I'm not usually a do-it-yourselfer, but I'm astute and feel I am able to conquer many easier repair tasks. However, I would NEVER have taken on an ice maker replacement without reading the comments from your customers and without your assurances. We spoke several times prior to installation - first to confirm the proper parts required and then to get clarifications on the actual install process after reading your instructions. You were always very easy to work with and willing to help me. You made it clear that my absolute satisfaction is your total goal! I installed the ice maker and the control board in about 45 minutes (it may not have otherwise taken me so long, but I took the opportunity to clean the freezer above and around the ice maker once the old one was removed, as it looked kind of moldy.) I had to prime the ice maker, but that was all it took to get the system going, and it's been going ever since. My husband and I are thrilled. You are by far the most awesome vendor, not just on Ebay, but that I've ever worked with. Your customer service is amazing. I really appreciate the additional warranty you provide! I will refer you, without hesitation, to anyone who needs an ice maker. They say, "if it's too good to be true, it isn't", but you are! Thanks for a great transaction. -Regards, Karen
Copyright 2007,2008,2009,2010,2011,2012,2013,2014,2015 Refrigerator Ice Maker Repair Service/IceMakerRepair.com
WATER INTAKE PROBLEMS/SOLENOID VALVES If there are obvious water intake problems causing overfilling then all inlet tubes must be clear of any possible frozen water before facilitating the repair. Sometimes however, water intake problems may be the ice maker, but those are usually limited to minor overfill problems or an incomplete rotation cycle. Mostly, when there [...]
COMPREHENSIVE TROUBLESHOOTING TIPS FOR INFRARED SENSOR CONTROLLED ICE MAKER SYSTEMS***NOTEICE MAKER REPAIR ONLINE does not get involved in repairing or replacing internal ice maker parts so I will not be able to help with those questions. We can try to isolate the system problem so your repair $$$ are spent ONLY ON THE NECESSARY REPLACEMENT [...]
BASIC TROUBLESHOOTING FOR SHUT OFF ARM CONTROLLED ICE MAKERS and matching solenoid valve(s)for Most Upright, Bottom Freezer and Side by Side Models ICE MAKER REPAIR ONLINE(TM) does not get involved in repairing or replacing internal ice maker parts so I will not be able to help with those questions. We can try to isolate the [...]